We're proud to announce that we've signed up three new, incredible people to the QSI team! Introducing: Ashleigh, Caitlin and Dane. Welcome!
---
Ashleigh Wachman – Artist, Game Designer
I have been elbow deep in art since those wind up crayons were a thing. Although my main career path is in building spaceships (graduated MQU: BAdvSci;Physics, accepted into: Master Aerospace Eng) I still keep up my art! My art influences are Miyazaki, Renee Magritte, Deadpool comics, real life, fantasy and science fiction. My slowly growing art portfolio can be found at here. I can be found crawling through mud under barbed wire once or twice a year.
---
Caitlin Goodale – Graphic Designer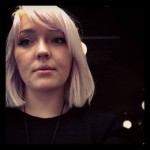 I describe myself as a 2D artist for games, covering texturing, UI and UX design, graphic design and marketing. I'm a sometime-student of the University of Abertay Dundee, erstwhile indie dev, and perpetual intern. Most recently I've been studying in the EUCROMA program. I previously worked on Minecraft: Xbox 360 edition, and am interning at Microsoft Studios come July. I love board games, sword fighting and making weird art. Also probably the world's biggest Antiques Roadshow fan.
---
Dane Armour – Artist, Game Designer
Games are a mystical beast and always held an allure for me. Straight out of my Halo infused high school years, I studied Game Development and hated programming with a passion. However the graphical side really grabbed me. My pursuit of it landed me a job on George Millers' Happy Feet 2. Since then I've worked at Animal Logic, Fuel VFX and Flying Bark Productions. Having had my love of games reignited, I am now looking to take those skills into making games.
---
Check out the company page for profiles on the rest of the team.
More announcements to come about Protocol E and … an entirely new game. Stay tuned.